Two nights ago I got an email from the Bradford asking me to come back to NY for a week to work on the next Keen Company show. It was tempting because I don't have any money coming in up here and I still have those student loans to pay off. However, I'm a saver, not a spender, so I'm not struggling and I really don't want to leave. I especially don't want to be in NYC for Thanksgiving. But... the money is pretty decent for only a week of work, even after travel expenses, so I took it. I'm a sellout.
I am not happy to be leaving my cozy life here to go stress out on the subways of NY, but I'll deal. NY comes scarily natural to me, even though I'm the kind of person who would much rather lay in grass on a sunny day before collecting eggs from the chicken coop. What a crazy switch it is to go between the two, but nothing seems to faze me anyway. I tried to get The Logger to come with me so I could take a little piece of Vermont with me, but he was not having it. "I promised myself I would never go back to New York Shitty." That's the end of that I guess.
To finish this post off, here are some pictures Guv took with my camera on November 1st. It was a warm day and we went over to the meadow near the house. Here are the results:
Oliver and Nisi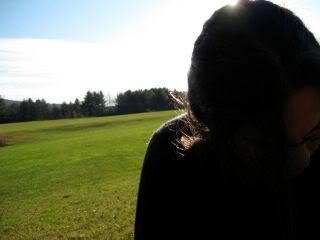 Bonnie (I love this picture)
Guv's typically mismatched socks. What kid could resist taking one of his feet?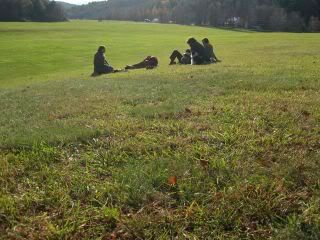 Everyone sitting on the hillside
A self portrait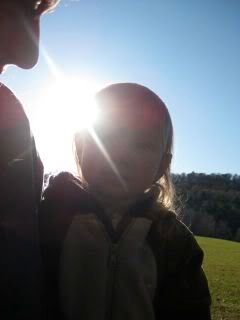 Talula in the sun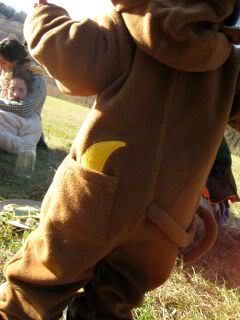 The hidden banana in Talula's monkey costume